Director of the Central Intelligence Agency (CIA): Who is David Petraeus?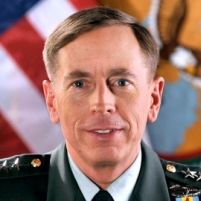 Petraeus graduated from Cornwall Central High School in 1970 and attended the U.S. Military Academy at West Point. He played on the intercollegiate soccer and ski teams, was a cadet captain on the brigade staff, and was recognized as a "distinguished cadet" by graduating in the top 5% of the Class of 1974 (ranked 43rd overall).
Two months after graduation, Petraeus married Holly Knowlton, a graduate of Dickinson College and daughter of Army General William Knowlton, who was superintendent of West Point at the time.
Petraeus became aide-de-camp to the commanding general of the 24th Infantry Division (Mechanized) in 1981. He spent the next two years in Fort Leavenworth, Kansas, attending the Command and General Staff College. He graduated in 1983.
His next assignment was as military assistant to General John Galvin, the Supreme Allied Commander in Europe. From there, he moved to the 3rd Infantry Division (Mechanized) and then to a post as aide and assistant executive officer to the Army's chief of staff, General Carl Vuono, in Washington, DC.
With his promotion to lieutenant colonel, Petraeus moved to Fort Campbell, Kentucky, where he commanded the 101st Airborne Division's 3rd Battalion, 187th Infantry Regiment (1991–1993). As battalion commander of the Iron Rakkasans, he was seriously wounded during a live-fire exercise after a soldier accidentally discharged his M-16 assault rifle and hit Petraeus in the chest. He was taken to Vanderbilt University Medical Center in Nashville, Tennessee, where he was operated on by future U.S. Senator Bill Frist.
After returning to duty, Petraeus became the 101st division's assistant chief of staff, G-3, and installation director of plans, training, and mobilization.
In 1994-1995, he completed a military fellowship at Georgetown University's Edmund A. Walsh School of Foreign Service, before being assigned to the United Nations Mission in Haiti Military Staff as its chief operations officer during Operation Uphold Democracy.
After that, he commanded the 504th Parachute Infantry Regiment, 1st Brigade, 82nd Airborne Division (1995-1997) and served in the Pentagon as executive assistant to the director of the Joint Staff and then to the chairman of the Joint Chiefs, General Henry Shelton (1997-1999).
From the 82nd he moved on to serve as chief of staff of the XVIII Airborne Corps at Fort Bragg, North Carolina, during 2000–2001. In 2000, Petraeus suffered his second major injury when his parachute collapsed at low altitude during a skydiving jump, resulting in a hard landing that broke his pelvis.
In 2004, Petraeus became the first commander of the Multi-National Security Transition Command Iraq, which was responsible for training, equipping and mentoring Iraq's new army, police and other security forces, as well as developing security infrastructure, such as training bases, police stations and border forts.
When General Stanley McChrystal, commander of U.S. forces in Afghanistan, got into trouble over publicly disparaging the Obama administration in 2010, the president turned to Petraeus to take over the war effort after removing McChrystal from his post.
Petraeus remained in charge of U.S. forces in Afghanistan until receiving his nomination to become director of the CIA. He will retire from the Army before heading the spy agency.
Petraeus and his wife, Holly, have two children, Anne and Stephen.
-Noel Brinkerhoff