Chairwoman of the Defense Nuclear Facilities Safety Board: Who Is Joyce Connery?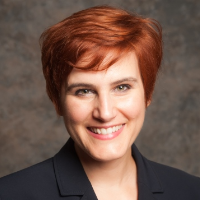 On April 7, 2015, President Barack Obama announced his intention to nominate Joyce L. Connery, who has worked on nuclear policy for most of her career, to head the Defense Nuclear Facilities Safety Board, which monitors nuclear facilities, but does not have regulatory power.
The daughter of William and Rose Connery, Connery is from Stoneham, Massachusetts, and graduated from Stoneham High School in 1988. She went to Tufts University to study international relations. She spent a semester studying in Leningrad, Russia, before earning her bachelor's degree in 1992. The following year, Connery began a two-and-a-half-year stint as a Peace Corps volunteer in Turkmenistan.
Connery returned to Tufts after her tour to work on a master's degree in law and diplomacy with a concentration in conflict resolution and Southwest Asian area studies. She spent time as an intern in the political section of the U.S. embassy in Kyrgyzstan before earning her M.A. in 1999.
She spent two years at the U.S. embassy in Kazakhstan, first as the Department of Energy's Nuclear Nonproliferation representative and then as the on-site project manager for the shut-down of the BN-350 nuclear reactor.
She went to work at the Argonne National Laboratory in Illinois in 1999, serving as nuclear nonproliferation program representative until 2000, a technical program coordinator until 2001, and then as a program analyst and foreign affairs specialist.
In 2004, Connery became a policy advisor to the assistant deputy administrator at the Department of Energy and in August 2006 was made senior policy advisor to the deputy administrator for defense nuclear proliferation.
Connery moved to the National Security Council (NSC) in 2008 as its director of nonproliferation policy. In 2009 she was made director of threat reduction and nuclear energy cooperation for the NSC and the following year became senior policy advisor to Deputy Secretary of Energy Daniel Poneman.
Connery helped organize the 2010 summit of 47 world leaders on nuclear security. Several countries gave up or reduced their nuclear materials as a result of that meeting, drawing praise for Connery from many, including Congressman Gerry Connolly (D-Virginia): "She continued to follow up for the next two years, ensuring that 90% of the uranium reduction goals have been met. It isn't an exaggeration to say that Ms. Connery may have saved hundreds of thousands if not millions of lives by eliminating uranium which otherwise could have been used by terrorists or rogue nations for a dirty bomb."
In January 2012, Connery took the newly-created position of director of nuclear energy policy in the NSC's office of international economics. She has a reputation as a proponent of replacing coal fired power plants with small nuclear reactors and of exporting such reactors to other countries.
Connery has been active in support of research to find a cure for breast cancer, having been diagnosed with the disease in 2006.
Connery's husband, Don Shaw, is also a Russian linguist who served in the Army in that capacity for many years. He's now running for delegate in the Virginia House. They have two daughters, Christina and Ashley, and a son, Jon.
-Steve Straehley
To Learn More:
State Department Cables 2007-2010 (WikiLeaks)
Caught Between a Dictatorship and a Democracy: Civil Society, Religion and Development in Kyrgyzstan (by Joyce Connery) (pdf)