Assistant Secretary for Public and Indian Housing: Who Is Lourdes Castro Ramírez?
Monday, September 01, 2014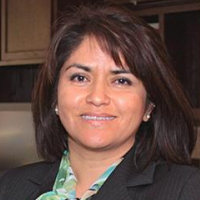 On July 31, 2014, President Barack Obama nominated Lourdes M. Castro Ramírez to be the director of the Office of Public and Indian Housing in the Department of Housing and Urban Development.
Castro Ramírez was born in Juchitlan, Jalisco, Mexico, came to the United States at age 4 with her family and settled in Lynwood, California, near Los Angeles. She graduated from Lynwood High School in 1989 and went across town to UCLA. There, she earned a Bachelor's degree in political science and Chicano studies and subsequently a Master's degree in urban planning.
Castro Ramírez's first professional job began in 1996 as a community development planner for the Cabrillo Economic Development Corporation, which provides housing services in Ventura, Santa Barbara and Los Angeles counties.
In 1999, Castro Ramírez moved to the Housing Authority of the City of Los Angeles, where her first assignment was as project director for the Jobs-Plus National Demonstration Program. The year after joining the authority, in 2000, she became a citizen of the United States.
Castro Ramírez was named assistant, then interim, director of the authority's resident relations department in 2004 and was named director of the authority's Housing Choice Voucher (Section 8) program in 2006, serving for three years.
Castro Ramírez was recruited in 2009 to become the chief executive officer of the San Antonio Housing Authority, which gives housing assistance to 25,000 households. There has been some controversy during her tenure. In 2011, local news reports detailed high travel expenses for Castro Ramírez and other employees of the authority. She was found to have spent five nights in a Washington, D.C., Ritz-Carlton hotel at taxpayer expense. The total bill for that trip was $7,400.
Castro Ramírez and her husband, Jorge Ramírez, a teacher, had three children; a daughter Natalia and two sons, Jorgito and Nicolas. Nicolas died in 2012 of a rare form of liver cancer at the age of eleven.
-Steve Straehley
To Learn More:
SAHA Officials Rack Up High-Dollar Travel Expenses (by Jaie Avila, WOAI)
Cancer Didn't Keep Boy From Dreaming (by Karisa King, San Antonio Express-News)