Assistant Secretary for Housing-Federal Housing Commissioner: Who Is Carol Galante?
Saturday, January 14, 2012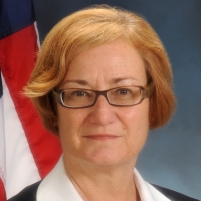 Born in April 1954, Galante earned her B.A. at Ohio Wesleyan University in 1976, and a Master's in City Planning from the University of California at Berkeley in 1978. Early in her career, Galante worked in city planning and community economic development for the cities of Philadelphia, Pennsylvania; Richmond, California; and Santa Barbara, California.
Galante ran BRIDGE until March 2009, when President Obama appointed her as the Deputy Assistant Secretary for Multifamily Housing programs, where she oversaw the largest ever expansion of the Multifamily portfolio. Galante moved up to acting FHA commissioner in April 2011.
-Matt Bewig
Living on the Edge (by Chris Wood, MultiFamily Executive)