Another Banking Regulator Goes through the Golden Revolving Door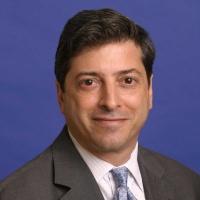 Robert Khuzami
When one of the top banking regulators at the Securities and Exchange Commission (SEC) stepped down six months ago, observers figured it was probably just a matter of time before the official did like so many hundreds before him: go work for Wall Street.
That, indeed, is what Robert S. Khuzami, former chief of the SEC's enforcement division, has done.
Khuzami is joining Kirkland & Ellis, one of the nation's biggest corporate law firms, and will be paid about $5 million a year to represent businesses he used to regulate while at the SEC.
"In doing so, he is following the quintessential Washington script: an influential government insider becoming a paid advocate for industries he once policed," Ben Protess and Peter Lattman wrote at The New York Times.
Khuzami will be reuniting with his former lieutenant at the SEC, Kenneth R. Lench, who also joined Kirkland.
Before he started working at the SEC in 2011, Khuzami worked for the U.S. Attorney's Office in Manhattan, where he ran a securities task force and prosecuted terrorism cases, including the conviction of Omar Abdel-Rahman for his involvement in the 1993 bombing of the World Trade Center.
In 2002, Khuzami went to work for Deutsche Bank, where he eventually became general counsel for the firm's American businesses.
Khuzami, who once referred to the concept of the revolving door as a "myth" that creates "unfounded cynicism about public institutions and public servants," will be required to wait one year before he can represent Kirkland clients before the SEC.
-Noel Brinkerhoff
To Learn More:
A Legal Bane of Wall Street Switches Sides (by Ben Protess and Peter Lattman, New York Times)
Former SEC Enforcer Joins Major Law Firm (by Michael Smallberg, Project on Government Oversight)
Revolving Door at SEC is in a Whirl as Hundreds Hired by Industry they Regulated (by Noel Brinkerhoff and Danny Biederman, AllGov)
SEC Destroyed Files of Thousands of Investigations (by Noel Brinkerhoff, AllGov)