Co-Chair of the Appalachian Regional Commission: Who Is Tim Thomas?
Wednesday, January 31, 2018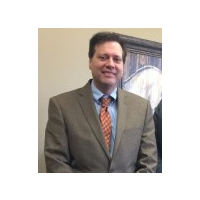 Tim Thomas
Tim Thomas, who works as a field representative for Senate Majority Leader Mitch McConnell (R-Kentucky), was nominated January 4, 2018, to be the federal co-chairman of the Appalachian Regional Commission (ARC). The commission, which also has a co-chair from one of its member states, is an economic development partnership between the federal government and the governors of 13 states that works with the 23 million people in the Appalachian community in an effort to positively affect their lives.
Thomas earned a bachelor's degree in political science from Murray State University in 1988 and a law degree from the University of Louisville in 1993. One of his first jobs after law school starting in 1994, was as a staff attorney for the Kentucky Court of Appeals.
Thomas joined McConnell's staff for the first time in 1997, when he was the field office director for the senator's office in Paducah. In 2004, Thomas joined the state government as special counsel and policy adviser to the secretary on the Kentucky Environmental Cabinet. He also served as federal facilities coordinator, ensuring they conformed to the state's environmental regulations. Thomas moved over to the Kentucky Infrastructure Authority in 2007 as its executive director. The authority helps finance water and wastewater projects in the state.
Thomas transferred to the private sector in 2009 as director of external and regulatory affairs for mechanical contractor Swift and Staley, working there until 2014. At the time of his nomination to ARC, Thomas was again working for McConnell, this time as field representative in his Bowling Green office.
-Steve Straehley
To Learn More:
President Trump Nominates Tim Thomas to Serve as ARC Federal Co-Chair (Appalachian Regional Commission)
Trump to Tap McConnell Aide for Appalachian Post (by Bruce Schreiner, Associated Press)