Director of the Office of Electricity Delivery and Energy Reliability: Who Is Bruce Walker?
Thursday, September 28, 2017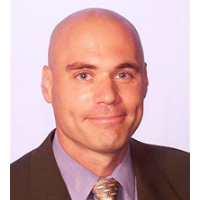 Bruce Walker
Bruce John Walker, who has spent most of his career working for electric utilities and in energy management, was nominated September 2, 2017, to be assistant secretary of energy for electricity, delivery and energy reliability. The Office of Electricity Delivery and Energy Reliability in the Department of Energy (DOE) is the lead agency for managing the nation's delivery of electricity to homes, businesses and government buildings. The office oversees maintenance and improvement to the U.S. electrical grid to minimize the risk of large blackouts.
The son of Dorothy and Joseph Walker, Bruce Walker is from New York. He earned a B.S. in electrical engineering at Manhattan College in 1992 and subsequently a J.D. in 2001 from Pace University, where he was the technical editor on the Environmental Law Review.
Walker worked for 18 years for Consolidated Edison, New York City's electrical supplier, eventually becoming director of corporate emergency management, and served on the utility's Biological Chemical Weapons Response Team. When Con Edison merged with Orange and Rockland Utilities, which serves New York suburbs, Walker became control center manager. During his five years in this position, he dealt with the power emergencies caused by the terrorist attacks on September 11, 2001, and the widespread power blackout in August 2003.
More recently, Walker was vice president for asset strategy and policy for National Grid, which is an electric utility serving New York, Massachusetts and Rhode Island. There, he supervised the company's five-year capital investment plan.
Walker then struck out on his own, in 2011 founding Modern Energy Insights, which specializes in evaluating risk for utilities' critical electric infrastructure. In addition, he has been a partner in Davies Consulting, which specializes in emergency management, asset management and grid modernization and was president of SmartSenseCom, which provided technology monitoring systems. He also co-founded the Global Smart Grid Federation, a ten-nation collaboration to modernize electric energy systems.
Walker has served on the DOE's Electricity Advisory Committee, DOE's Advisory Committee for the Mega-Watt scale integration lab, and was a member of GridWise Alliance, which advocates for smart-grid technology. He also serves as assistant county executive in Putnam County, New York.
Walker and his wife, Lisa, have three children: Bryce, Lahra and Greyson.
-Steve Straehley
To Learn More:
Confirmation Hearing Opening Statement (senate Committee on Energy and Natural Resources)