Chair of the Occupational Safety and Health Review Commission: Who Is Cynthia Attwood?
Wednesday, April 12, 2017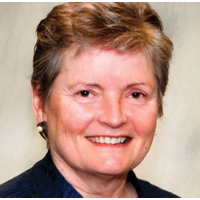 Cynthia Attwood
The chair of the Occupational Safety & Health Review Commission (OSHRC) until the beginning of the Trump administration in January 2017 was Cynthia L. Attwood. OSHRC is an independent federal agency that functions as an administrative court, adjudicating disputes regarding citations or penalties resulting from workplace inspections by the Occupational Safety and Health Administration. First nominated to the Commission by President Barack Obama in November 2009, she was confirmed in February 2010, and reappointed in August 2013 to a term expiring in April 2019, Attwood served as acting chairman from April 28, 2015, and official chair starting January 15, 2016.
Born in Oak Park, Illinois, circa 1947, Cynthia Attwood earned a B.A. in English at Oakland University in Rochester, Michigan, in 1969 and a J.D. at the University of Minnesota in 1973, where she served on the Minnesota Law Review. While in law school, she also wrote a report on women's access to post-graduate fellowship programs.
Attwood began her legal career in 1973 as an attorney in the Department of Justice (DOJ)'s Civil Rights Division, where she litigated civil rights cases before federal courts at all levels.
Attwood left DOJ in 1979 to join the Department of Labor (DOL), where she worked for the next 30 years as associate solicitor for Mine Safety and Health, associate solicitor for Occupational Safety and Health, eight years as attorney advisor for DOL's Administrative Review Board (ARB), and three years as appellate judge on the ARB.
Although she lives in Alexandria, Virginia, Attwood is a lover of the outdoors and spent many years personally building a getaway cabin in the woods of Pendleton County, West Virginia. Her partner is Kathy Woodrell, a reference librarian at the Library of Congress.
-Matt Bewig
To Learn More: