Co-Chair of the President's Intelligence Advisory Board: Who Is Jami Miscik?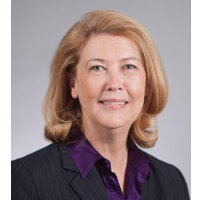 Jami Miscik
Jami Miscik, whose 22-year career with the Central Intelligence Agency (CIA) included high-level global intelligence analysis and assessment, became co-chair of the President's Intelligence Advisory Board (PIAB) on August 29, 2014. The mission of the board, which was established in 1956 by President Dwight Eisenhower, is to keep the president apprised of the quality and adequacy of U.S. foreign intelligence efforts, including intelligence collection, estimates and analysis.
Judith A. "Jami" Miscik was born in 1958 in Chicago, Illinois, and raised in Redondo Beach, California. She earned a B.A. in economics and political science from Pepperdine University in 1980 and an M.A. in international studies from the Josef Korbel School of International Studies at the University of Denver in 1982.
Miscik joined the CIA in 1983 as an economic analyst with a focus on political instability in relation to Third World debt. She was then put in charge of the agency's Directorate of Intelligence analytic programs that dealt with civil technologies and economic competitiveness. In 1995 she was made director for intelligence programs at the National Security Council, in charge of overseeing covert operations. Between 1996 and 1997, she served as executive assistant to George Tenet who, during that time, transitioned from deputy director to director of the CIA.
In January 1998, Miscik was named deputy director of the CIA's Nonproliferation Center, which had been established in 1992 in support of U.S. policy on foreign weapons threats. In January 1999, she became director of Transnational Issues at the agency. In August 2000, she was appointed associate deputy director for intelligence. She subsequently oversaw the team of CIA analysts that produced the August 6, 2001, report, "Bin Laden Determined to Strike in the U.S.," which was infamously ignored by the George W. Bush administration prior to the 9/11 attacks five weeks later.
Between May 2002 and 2005, Miscik served as the CIA's deputy director for Intelligence, in charge of all agency analysis, as well as preparation of content for the President's Daily Brief. She was one of the CIA officials who rejected the linking of Iraq president Saddam Hussein with al-Qaeda as one of the stated reasons for invading Iraq in the aftermath of the September 11, 2001, terrorist attacks in the U.S. Miscik threatened to resign from the agency in January 2003, two months before the invasion, in response to pressure from then-vice-president Dick Cheney's chief of staff, Scooter Libby. Libby was subsequently convicted on charges relating to his disclosure of classified information—the identity of a covert CIA officer, Valerie Plame Wilson.
Miscik left the CIA on February 4, 2005, part of the mass exodus of CIA officials that occurred in the aftermath of the September 2004 appointment of Porter Goss as the agency's new director. The purge by Goss included firings of, and abrupt resignations by, the agency's highest officials, former director Tenet's deputies, and most of the clandestine service's top personnel. Miscik's "decision to depart was not hers," according to an anonymous former intelligence official quoted by The New York Times, who explained that Miscik had been told, just prior to Christmas, that Goss had made the request.
Miscik's tenure at the CIA, particularly while at the top echelons of global intelligence analysis, saw her endure some of the agency's most difficult moments in recent times—from its own failure to "connect the dots" that could have foiled the 9/11 terrorist attacks, to its flawed analysis in the 2002 National Intelligence Estimate suggesting that Saddam Hussein had weapons of mass destruction, which contributed to the decision to invade Iraq in 2003. Miscik weathered those events at her agency, worked to institute changes within the CIA with the goal of ensuring that such blunders would not be repeated, and left with Wall Street in her career sights.
In June 2005, Miscik joined Lehman Brothers in New York City as its global head of sovereign risk. The firm declared bankruptcy in September 2008, having imploded from the blowback of its role in the subprime mortgage crisis. Miscik stayed on until shortly after Barclays Bank purchased what was left of Lehman.
In January 2009, Miscik became president and vice-chairman of New York-based Kissinger Associates, the secrecy-shrouded international investment firm founded and operated by Henry Kissinger and Brent Scowcroft. In May 2015, she was named co-CEO of the company.
When Barack Obama won the presidency in November 2008, Miscik was recruited to help the new administration set up its intelligence team along with John Brennan (then an intelligence consultant and controversial senior adviser to Obama's presidential campaign who would go on to serve as CIA director between March 2013 and January 2017). On December 23, 2009, Obama appointed Miscik as a member of the President's Intelligence Advisory Board, a position she would continue to hold for the five years leading up to her appointment as PIAB's co-chair. Along the way, in June 2009, Miscik was named senior advisor on geopolitical risk to Barclays Capital.
Miscik also serves on the boards of the Council on Foreign Relations, Morgan Stanley, EMC Corporation, Pivotal Labs, In-Q-Tel, and the American Ditchley Foundation.
"The story of how Miscik has survived her [CIA] agency's tragic shortcomings, learned to stand up to an aggressively political Bush administration… and managed to achieve platinum-level credibility on Wall Street is a tale of intrigue and redemption," wrote Patricia Sellers at Fortune. "Even today she remains a woman of mystery among her colleagues."
Indeed, Sellers reported that Miscik's co-workers have said she reminded them of Nancy Drew, the fictional detective in the children's mystery book series. To which Miscik confessed, "I read her as a kid."
-Danny Biederman
To Learn More:
The Spy Goes to Wall Street (by Patricia Sellers, Fortune)
Jami Miscik Comes in from the Cold (by A. James Memmott, Muckety)
Jami Miscik on C-SPAN (videos—C-SPAN)
CIA Analysts Keep Leaders Informed (by John J. Lumpkin, Associated Press)
Biography (Council on Foreign Relations)