Executive Director of the Office of Faith-Based and Neighborhood Partnerships: Who Is Melissa Rogers?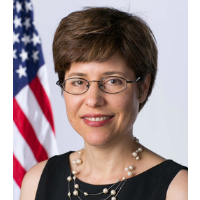 Melissa Rogers
Melissa Rogers, an attorney who wrote a book on religious freedom, served as executive director of the White House Office of Faith-Based and Neighborhood Partnerships from March 2013 through the end of the Obama administration.
Rogers' father, William B. Rogers Jr., was a Baptist minister and the dean of the School of Religious Education at Southern Baptist Theological Seminary in Louisville. Her mother, Luwilda McKaig Rogers, was an accountant.
Born circa 1966, Melissa Rogers attended Baylor University, graduating in 1988 with a B.A. in history. She earned her J.D. at the University of Pennsylvania in 1991, where she was the editor of the Comparative Labor Law Journal.
Rogers started her career as an attorney at the Washington firm of Dow, Lohnes and Albertson, focusing on telecommunications law and mergers. But in 1994, she joined the Baptist Joint Committee for Religious Liberty as associate general counsel before moving up to general counsel in 1999. There, she worked to enact the Religious Land Use and Institutionalized Persons Act of 2000, which protects religious institutions from discrimination in zoning laws and protects the right of prisoners to practice their faith while incarcerated. That year, Rogers was made founding executive director of the Pew Forum on Religion and Public Life.
In 2003, Rogers moved to Wake Forest University in North Carolina as director of the Center for Religion and Public Affairs in the divinity school, a position she held for ten years. While at Wake Forest, she co-authored a casebook, Religious Freedom and the Supreme Court, in 2008.
She also served as a senior fellow at the Brookings Institution and, in 2012, she co-authored the report Health Care Providers' Consciences and Patients' Needs: The Quest for Balance.
Rogers got her foot in the door at the White House in 2009 when President Barack Obama appointed her to be the inaugural chair of the Advisory Council on Faith-Based and Neighborhood Partnerships. She recommended changes in the Affordable Care Act to allow more religious exemptions from the law's contraception mandate. The language was changed to require that contraception be covered by insurance, but that it could be paid for by the insurer. She remained at Wake Forest until going to work at the White House.
President Obama appointed Rogers to the U.S. Holocaust Memorial Council four days before he left office. She also returned to her position as non-resident fellow with the Brookings Institution and began teaching a course in Transformational Leadership at Yale University Divinity School,
Rogers is married to Stan Fendley, and they have two sons, Adam and Carter.
-Steve Straehley, David Wallechinsky
To Learn More:
Melissa Rogers to Lead White House Faith-Based Office (Wake Forest University)
President Obama's Faith Inspires Pastors' Defense Of White House Religion Policies (by Jaweed Kaleem, Huffington Post)