Acting Director, Office of Legacy Management: Who Is Thomas Pauling?
Tuesday, January 17, 2017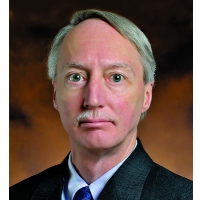 Thomas Pauling
Thomas Pauling, a long-time employee of the Department of Energy (DOE), was named to lead the Office of Legacy Management (LM) in June 2016. That office oversees former nuclear sites that have been cleaned up.
Pauling's career includes stints as an environmental engineer with the Missouri Department of Natural Resources and the U.S. Environmental Protection Agency's Region VIII, which is based in Denver. There, he conducted inspections, developed and implemented regulations and participated in policy-making groups.
Much of Pauling's tenure with the Department of Energy includes 11 years working on the cleanup of the Weldon Springs weapons manufacturing site near St. Louis. A World War II munitions factory was on the site and later the DOE processed uranium ore there. A quarry was filled with contaminants including uranium. Pauling worked on the cleanup from the early 1990s to 2004. The site is now a tourist attraction.
Pauling was subsequently an environment team leader, staff-level site manager, director of LM's Office of Site Operations and, in June 2015, acting director of the Office of Business Operations. In May 2016, he became LM's deputy director, a position he held for only a month before assuming the directorship from David Geiser, who retired.
Pauling has a B.S. in chemical engineering from Washington University in St. Louis.
-Steve Straehley
To Learn More:
LM Director Retires/New Acting LM Director Appointed (DOE/LM)