Director of the National Technical Information Service: Who Is Avi Bender?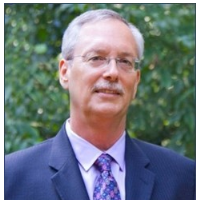 Avi Bender
Avi Bender, who has directed technical innovation projects in government and private industry, was named in June 2016 to be director of the National Technical Information Service (NTIS).
Bender is from Brooklyn, New York. His father, Benjamin, was a Holocaust survivor originally from Poland who wrote about his experiences in a book, "Glimpses—Through Holocaust and Liberation."
The younger Bender graduated from James Madison High School in Brooklyn and went on to Brooklyn College, where he earned a B.Sc. in biology in 1973. He then went to C.W. Post College at Long Island University, where he earned a master's degree in marine science in 1975. Bender later went to the University of Maryland, earning a master's in business administration and technology in 1989.
By 1986, Bender was director of technology for the U.S. Nuclear Regulatory Commission. He left the government in 1990 to become vice president of business development for GTE (now Verizon). In 1994, Bender was named managing director for entertainment, media and communications for Price Waterhouse. He remained in that field in 1997 when he became managing principal for media and entertainment for IBM's management consulting business. In 2000, Bender struck out on his own as a consultant for enterprise content management and was an investor in a software startup.
Bender returned to federal services in 2006 as director of enterprise architecture for the Internal Revenue Service. In 2010, he moved over to the U.S. Census Bureau as chief technology officer. There, he tried to recreate a Silicon Valley atmosphere for his developers in the hope of bringing more innovative ideas to the agency. He remained there until moving to the NTIS.
Bender and his wife, Lili, have two children. He is an accomplished amateur photographer.
-Steve Straehley
To Learn More: