Albania's Ambassador to the United States: Who Is Floreta Luli-Faber?
Sunday, November 08, 2015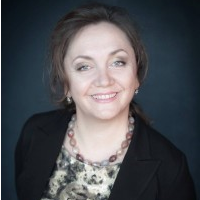 Floreta Luli-Faber
Floreta Luli-Faber presented her credentials as Albania's ambassador to the United States on May 18, 2015. She also represents her country's interests in Mexico, the Dominican Republic, and Panama.
Luli-Faber is from Shkodër, Albania, and was educated at the University of Tirana in her home country. In the mid-1990s, she studied for her master's degree at the Norwegian School of Management in Oslo, but completed it at the Marin Barleti University in Albania.
From 1995 to 2000, Luli-Faber worked for Deloitte & Touche in Tirana and in Prague. For the 14 years preceding her appointment as ambassador, Luli-Faber was the executive director of the American Chamber of Commerce in Albania, dedicated to developing investment opportunities and business relationships with the U.S.
Luli-Faber and her husband, Edmond, a vascular surgeon, have two children.
-Steve Straehley
To Learn More:
Luli-Faber Appointed New Ambassador to Washington (Tirana Times)