Rep. Mike McIntyre Set Record for Most Expensive Free Trip Abroad
Monday, February 09, 2015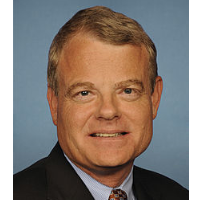 Former Rep. Mike McIntyre
Former Rep. Mike McIntyre (D-North Carolina) decided to leave the House of Representatives last year after 18 years in office, but before he left he got a special retirement gift from a lobbyist: a nearly $50,000 trip to Australia for McIntyre and his wife Dee.
The Defence Teaming Centre of Australia, a group representing that country's defense contractors, paid $49,635.06 for the McIntyres to go Down Under last February for eight days, a month after McIntyre decided to retire. It was the most expensive congressional trip ever recorded by Legistorm.
McIntyre defended the trip, his office releasing a statement in May saying: "This trip was not at taxpayer expense. The House Ethics Committee specifically approved the purpose of this trip which was to address America's alliances in the Pacific." Also on the itinerary was a meeting with members of the South Australia Wine Industry.
The trip included a stay at the Adelaide Hilton hotel and tours of submarines and shipyards. Those tours must have been amazing. A trip from Fayetteville, N.C., to Adelaide for two with a stay at the Hilton booked 30 days from departure with the Orbitz online site priced out on February 7 of this year at a comparatively cheap $6,855.
Maybe he ordered room service.
-Steve Straehley
To Learn More:
Most Expensive Congressional Trips (Legistorm)
Caught Our Eye (by Jenna Ebersol, Legistorm)
Rep. Mike McIntyre (D-North Carolina, 7th) - Privately Financed Travel (Legistorm)
U.S. Politician Racked Up $64,000 Bill During Eight-Day Trip to Australia (by Peter Mitchell, Sydney Morning Herald)