Army Major who Oversaw Sexual Assault Cases Sentenced to 20 Years in Prison for Rape
Thursday, January 29, 2015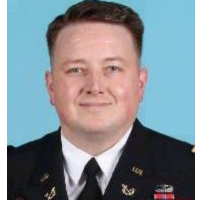 Erik Burris (photo: Capt. Ryan Reilly, U.S. Army)
Army Major Erik Burris, who had been responsible for supervising sexual assault cases by soldiers, was himself convicted Sunday of crimes including rape and forcible sodomy.
Burris was found guilty of two counts of rape, forcible sodomy, four counts of assault, and disobeying an order from a superior officer. He was sentenced to 20 years in prison, forfeiture of pay and allowances and dismissal from the Army. Little information was provided by the Army about the case, except that Burris had multiple victims.
Burris, 39, at one time served as the chief of military justice for the 82nd Airborne Division, putting him in charge of other prosecutors handling cases within the division.
Burris was found not guilty on four additional charges of assault, two other alleged rapes, two accusations of forcible sodomy, and two threats made against individuals.
Burris' conviction means that a soldier found guilty of murder could go free. Clint Lorance, found guilty in the deaths of two Afghan men while deployed in 2012, is appealing his conviction. Part of the grounds for Lorance's appeal are that Burris was distracted during the prosecution and might have made legal errors.
-Noel Brinkerhoff, Steve Straehley
To Learn More:
Former 82nd Chief of Justice Convicted of Rape, Assault (by Michelle Tan, Army Times)
Ex-Army Prosecutor Found Guilty of Rape at Court-Martial (by Michael Biesecker, Associated Press)
Army General Tried for Rape (by Noel Brinkerhoff, AllGov)