Government Panels Meant to Protect Small Businesses Taken over by Big Business
Friday, November 14, 2014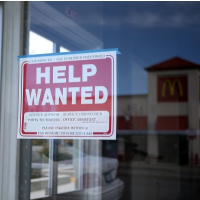 (photo: Getty Images)
Consumer, environmental and worker safety regulators in Washington are supposed to ensure the concerns of small businesses are included in rulemaking. But increasingly federal agencies are instead giving too much weight to the voices of large corporate interests that have "hijacked" small business representation.
The watchdog group Center for Effective Government (CEG) says the Environmental Protection Agency, the Occupational Safety and Health Administration (OSHA) and the Consumer Financial Protection Bureau have allowed trade associations and the corporations they represent to "capture" special small business review panels that are in place to help the little guy. Often, those who are supposed to represent small business on boards are trade association attorneys or others who have no ties to a small entity that would be affected by that panel's rulemaking. In fact, trade associations have threatened to sue OSHA for not allowing its representatives to advise it in the guise of small business.
"Big businesses and the trade associations that represent them have hijacked this process," Frank Knapp, small business owner and president of the South Carolina Small Business Chamber of Commerce, said in a press release produced by CEG. "This effectively gives corporate interests early access to federal regulators and ensures that small business voices are not heard."
Ronald White, CEG's director of regulatory policy, adds that the White House Office of Advocacy, which is part of the small business review panel process, hasn't done its job either by allowing big business to distort the office's mission to favor its preferred policies.
As part of its report (pdf), CEG offered several recommendations for addressing and fixing the problem:
· Agencies should create criteria for small business representatives who advise review panels to ensure the nominees are real small business owners.
· The Office of Advocacy should help agencies identify qualified small business owners and staff to advise the panels instead of recommending trade association representatives as advisors.
· Agencies should only consider changes to a rule that specifically address the impacts on genuine small businesses.
-Noel Brinkerhoff
To Learn More:
Gaming the Rules: Industry Interference Shuts Out Small Business Voices, Delays and Weakens Public Protections (Center for Effective Government)
Gaming the Rules (Center for Effective Government) (pdf)
Defense Contractors Whine about Bill Limiting Executive Pay and Helping Small Businesses (by Noel Brinkerhoff and David Wallechinsky, AllGov)