Defense Contractors Whine about Bill Limiting Executive Pay and Helping Small Businesses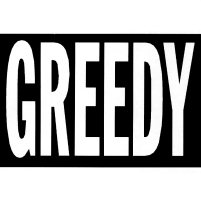 Lobbyists for large defense contractors have complained that Congress is trying to make life difficult for them by limiting how large their six-figure executive salaries can be and how much government business they can hog.
In the Senate version of the 2013 National Defense Authorization Act, contractors would be capped at receiving $237,000 in reimbursements for each executive salary. Currently, salaries can be reimbursed up to $763,000 for each position.
Stan Soloway, president and chief executive officer of
Professional Services Council
, a contractor trade group, called the salary cap "misguided and inappropriate" Because putting "arbitrary limits on what you can pay puts a yoke on companies' ability to attract talent."
The council also objected to a provision in the House's defense bill that would raise the
Department of Defense
's goal of hiring small businesses by 2%, from 23% to 25% of total value of prime contracts.
Yet another objection was to a provision in the Senate bill that requires contracts awarded without competition to give at least 50% of labor to the contractor or a specifically designated subcontractor.
The contractor council did approve of one aspect of both versions of the bill: allowing contractors to continue to receive new contracts even if they are being investigated for criminal activity.
-Noel Brinkerhoff, David Wallechinsky
To Learn More: