Defense Dept. Can't Close Useless Billion-Dollar Health Care Program until Congress Acts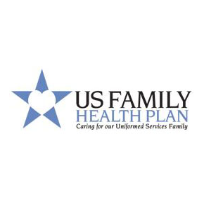 The Pentagon spends more than $1 billion a year on a healthcare program that's unnecessary, but it can't eliminate it without help from Congress.
Known as the U.S. Family Health Plan (USFHP), the program serves more than 130,000 military dependents and retirees, but not active duty military personnel. However the services it provides are largely duplicative of those offered by Tricare, the Department of Defense's main health care system. Given this, the Government Accountability Office (GAO) recommended that USFHP be eliminated.
However, the Defense Department can't take this action unilaterally because Congress mandated that USFHP be offered by the Military Health System in 1982 when it transferred some hospitals from the U.S. Public Health Service to private ownership. Offering USFHP guaranteed some revenue to those providers.
Now there is a "geographic overlap with existing Tricare Prime regions," according to Patricia Kime of the Army Times, resulting in half a dozen member organizations having more than 80% of their ZIP codes in areas where Tricare Prime, a managed healthcare option for active-duty service members, dependents and retirees, is operating.
"Congress should terminate DoD's authority to contract with the USFHP designated providers in a manner consistent with a reasonable transition of affected...enrollees into Tricare's regional managed care program or other health care programs as appropriate," GAO official Debra Draper wrote.
The Pentagon agreed with the GAO's conclusions, but said it would wait for lawmakers to do something so it could shut down USFHP.
-Noel Brinkerhoff
To Learn More:
Defense Health Care: US Family Health Plan is Duplicative and Should be Eliminated (Government Accountability Office) (pdf)
U.S. Family Health Plan Too Costly, Watchdog Report Says (by Patricia Kime, Army Times)
Defense Could Save Millions in Health Care Costs If Congress Would Let It (by Kellie Lunney, Government Executive)
Defense Dept. Pays more per Unit for Prescription Drugs than Medicare and Medicaid (by David Wallechinsky and Noel Brinkerhoff, AllGov)