Senators Complain about Obama Administration Censorship of Torture Report
Thursday, August 07, 2014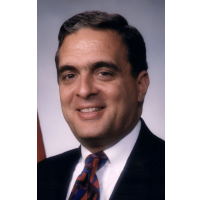 Geroge Tenet, director of the CIA 1996-2004
Several Democratic senators have criticized the Obama administration's heavy censoring of a Senate report that details the Central Intelligence Agency's program last decade in which terrorism suspects were tortured.
Senator Dianne Feinstein (D-California), chair of the Senate Intelligence Committee, complained that the administration redacted or removed "key facts" from the report, which has not been released.
In fact, the editing by Obama officials makes it unlikely the committee's findings will become public anytime soon, as Feinstein wants as much of the full story of the CIA's shadowy program told as possible. She said she intends to press the White House for omissions from the report to be restored.
"The bottom line is that the United States must never again make the mistakes documented in this report," Feinstein said in a statement. "I believe the best way to accomplish that is to make public our thorough documentary history of the CIA's program."
Feinstein was backed by other senators, including Carl Levin (D-Michigan), chairman of the Armed Services Committee, and Martin Heinrich (D-New Mexico), a member of the intelligence committee.
Levin described the redactions as "totally unacceptable," noting that many of the deletions pertained to information that was made public five years ago in his committee's report on detention.
Heinrich said in a statement: "Redactions are supposed to remove names or anything that could compromise sources and methods, not to undermine the source material so that it is impossible to understand. Try reading a novel with 15 percent of the words blacked out. It can't be done properly."
Some of the redactions imposed by the administration addressed phony names that the committee gave to CIA officers to protect their identity. Officials insisted that the pseudonyms had to be excised to secure the identities of agents.
However, the sections considered most controversial are said to have concluded that the torture techniques used by the CIA were more brutal than previously admitted and that their effectiveness in obtaining useful information was greatly exaggerated.
-Noel Brinkerhoff
To Learn More:
Senator Denounces Redactions of Report on C.I.A. Detention Program (by Mark Mazzetti, New York Times)
Obama Officials, Senate Intelligence Panel Spar over Deletions from Torture Report (by Jonathan Landay and Michael Doyle, McClatchy)
Top Senator Rejects CIA Torture Report Redactions ahead of Public Release (by Spencer Ackerman, The Guardian)
CIA Admits it Spied on Senate Intelligence Committee and Lied about It (by Noel Brinkerhoff and Steve Straehley, AllGov)
Still Secret Report Accuses CIA of Fighting White House, Congress and its own Inspector General to Hide Torture Details (by Steve Straehley, AllGov)