42 Civil Rights Groups Support Telecoms against Open Internet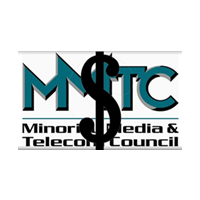 (graphic: Steve Straehley, AllGov)
Numerous civil rights groups have sided with the internet provider industry on the issue of net neutrality after getting lucrative partnerships and financial support from telecommunications companies.
When the Federal Communications Commission (FCC) wrapped up its public discussion on a new net neutrality plan, 42 groups representing the interests of several ethnic minority groups had come down on the side of industry, which wants to create faster broadband services for companies willing to pay for them rather than treat the internet like a public utility and allow equal access to all.
The groups claimed "A common carrier approach to broadband regulation would slow down broadband adoption and stifle the growth and innovation of the Internet. Regulating broadband under Title II [giving it common carrier status] would also foster a climate of uncertainty, potentially choke innovation and diminish investment," in comments to the FCC.
"Simply put, these groups, many of which claim to carry the mantle of Martin Luther King Jr., are saying that Comcast and Verizon should be able to create Internet slow lanes and fast lanes, and such a change would magically improve the lives of non-white Americans," Lee Fang wrote at Republic Report.
Those organizations siding with the telecoms include the NAACP, the League of United Latin American Citizens (LULAC), the Urban League, the National Council on Black Civil Participation and the National Action Network, the Council of Korean Americans and the Japanese American Citizens League.
LULAC "has been a dependable ally of the telecom industry while partnering with Comcast for a $5 million civic engagement campaign," Fang reports, while another group, OCA – Asian Pacific American Advocates, has received significant contributions from Comcast.
The Minority Media and Telecommunications Council (MMTC), which acts as a law firm for civil rights organizations on telecom matters, has worked with many of the groups opposing common carrier status for the Internet.
MMTC raised more than $1 million from Verizon, AT&T and other telecom companies at fundraising luncheons from 2011 to 2013, according to The Center for Public Integrity.
-Noel Brinkerhoff, Steve Straehley
To Learn More:
Leading Civil Rights Groups Just Sold Out on Net Neutrality (by Lee Fang, Republic Report)
In the Matter of Protecting and Promoting the Open Internet Framework for Broadband Internet Service (Federal Communications Commission)
Civil Rights Group's FCC Positions Reflect Industry Funding, Critics Say (by Jason McLure, Center for Public Integrity)
Re: In the Matter of Protecting and Promoting the Open Internet, GN Docket No. 14-28 (Letter to FCC)
FCC Set to Say Goodbye to Net Neutrality (by Steve Straehley, AllGov)
Netflix-Comcast Deal May Mark the End of Net Neutrality (by Noel Brinkerhoff, AllGov)