House Republicans Fight to Stop City-Owned Internet Providers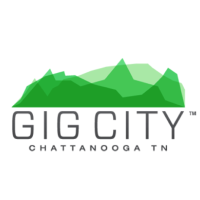 States should be able to block cities from offering their own high-speed Internet service, as far as Republicans in Congress are concerned.
Cities such as Chattanooga, Tennessee, have become groundbreaking examples of what local governments can do to provide high-speed fiber optic networks to residents and local businesses. That city created its "Gig City" operation that's at least 50 times faster than the national average for $70 a month. But city officials there have been prohibited from expanding to nearby communities eager for the service because of a state law backed by telecommunications companies that stifles competition from municipalities. Such companies complain that it's unfair that they should have to compete against government-owned providers.
The Federal Communications Commission (FCC) wants to intervene on behalf of the cities. "If the people, acting through their elected local governments, want to pursue competitive community broadband, they shouldn't be stopped by state laws promoted by cable and telephone companies that don't want that competition," FCC Chairman Tom Wheeler wrote in a recent blog post.
But the GOP-controlled House of Representatives, led by Rep. Marsha Blackburn (R-Tennessee), last week attached an amendment to a funding bill that would prevent the FCC from barring state prohibitions on city-owned Internet service providers (ISPs). Proponents of the amendment say the federal government shouldn't override state action on the issue and claim that the projects often waste taxpayer money.
-Noel Brinkerhoff, Steve Straehley
To Learn More:
House Votes to Save Bans on City Internet Service (by Brendan Sasso, National Journal)
Net Neutrality was Just the Start. Can the FCC Keep States from Banning Public Internet? (by Brian Fung, Washington Post)
Removing Barriers to Competitive Community Broadband (by Tom Wheeler, Federal Communications Commission)
Tennessee Moves Toward Free Education and Fast Internet (by Noel Brinkerhoff, AllGov)
Cities Do Broadband Internet Better than Telecoms (by Noel Brinkerhoff and David Wallechinsky, AllGov)