Cities Do Broadband Internet Better than Telecoms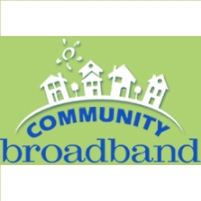 (graphic: communitybroadband.com)
Tired of expensive and poor service, cities across the United States have taken to investing in their own high-speed Internet services and dumping those offered by private telecommunications companies.
More than 50 cities own fiber networks and another 79 own cable networks. Together, these municipal efforts are serving about three million people.
Many city officials now view providing high-speed access to the Internet to their communities and local businesses as essential a service as water, sewer and road systems. Local networks are also often faster and more reliable than those maintained by telecoms.
The move of cities into the Internet business has prompted some telecom companies to adjust their business operations. One example is Monticello, Minnesota, where the city's fiber network prompted private provider TDS to build its own system, after the company said for years residents didn't need it.
-Noel Brinkerhoff, David Wallechinsky