As Marijuana Legalization Spreads in Some Parts of U.S., Some States Use Federal Grants to Crack Down Harder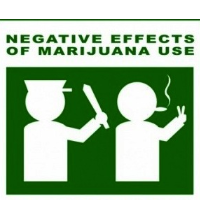 While some states across the U.S. have been embracing the legalization of marijuana, others have lowered the boom on its use even harder than before—and they are using grants from the federal government to do it.
Indeed, the United States is still very much a divided nation when it comes to the legality of marijuana, despite recent movements to decriminalize the popular drug.
While out West the states of Colorado and Washington have legalized recreational marijuana, parts of two eastern states—West Virginia and Virginia—have cracked down harder on those buying, using and selling it.
In Hancock County, West Virginia, marijuana busts skyrocketed by more than 2,000% last decade, according to The Washington Post. That was the highest increase in possession arrests among local governments in the country.
In Virginia's Fairfax County as well as in Hancock, drug arrests more than doubled between 2000 and 2013.
"It all starts with marijuana," Hancock County Sheriff Ralph Fletcher told the Post. "The [arrest] numbers are up because we're getting more efficient and there's more use."
Police have expanded these arrests with the aid of federal grants intended to boost the post-Great Recession economy. Among them is the Byrne Grants, which is administered by the federal Bureau of Justice Assistance (BJA). Although these grants are intended for general crime fighting, law enforcement has often used the money to focus on easy narcotics cases.
"Every year, you'd say, 'This is what we did, these are our arrests,' and you'd get the federal money," Art Watson, chief deputy sheriff in Hancock County, told the Post.
BJA chief Denise O'Donnell, who oversees the Byrne grants, told the newspaper that her bureau is examining the program to see if it "is somehow incentivizing agencies to make more low-level arrests."
Meanwhile, law enforcement overall has spent less time going after marijuana users.
Keith Humphreys, former senior drug policy adviser to the Obama administration and now Stanford University psychiatrist, told the Post that pot possession arrests per day across the country plummeted 42% from 2007 to 2012.
-Noel Brinkerhoff, Danny Biederman
To Learn More:
Even As Marijuana Gains Ground, Some Tightly Enforce Laws (by Marc Fisher, Washington Post)
Texas Teen Facing Life in Prison for Pot Brownies Has Court Date; Supporters Rally (by Allison Nash, Daily Chronic)
House of Representatives Votes to Stop Obama Administration from Raiding State-Approved Medical Marijuana Facilities (by Steve Straehley, AllGov)
You Don't Have to Be the Boss at a Legal California Pot Shop to Be Imprisoned by the Feds (by Ken Broder, AllGov California)