Two Most-Sued Cops in New York Cost City $1.9 Million in Payouts
Tuesday, February 18, 2014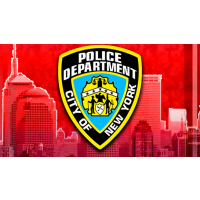 (AP graphic)
Two members of the New York City Police Department (NYPD) have been sued a combined total of nearly 50 times by citizens claiming the officers exceeded their legal authority.
The two narcotics officers, Peter Valentin and Vincent Orsini, who don't work together, lead a lengthy list of cops sued multiple times in the Big Apple.
Valentin, who goes by "PistolPete" in online forums, has been sued 28 times since 2006 "on allegations of running slash-and-burn raids that left dozens of lives in ruins while resulting in few criminal convictions," the New York Daily News reported.
Orsini has been sued 21 times. But he's cost the city more in settlements, $1.09 million, compared with $884,000 for cases involving Valentin.
Litigation against the NYPD skyrocketed under former Mayor Michael Bloomberg, with a record 9,570 lawsuits filed in 2012.
More than $1 billion was paid out by the city to resolve the civil complaints in the last 10 years.
Former city Controller John Liu told the newspaper that the police department had "a 'see no evil, hear no evil' attitude" during the Bloomberg years.
Valentin and Orsini weren't the only officers sued repeatedly.
A total of 55 NYPD personnel were named as defendants in at least 10 lawsuits apiece over the past decade, the Daily News found.
-Noel Brinkerhoff
To Learn More:
Detective Is NYPD's Most-Sued Cop, with 28 Lawsuits Filed Against Him since 2006 (by Barry Paddock, Rocco Parascandola, John Marzulli, and Dareh Gregorian, New York Daily News)
Meet the NYPD Officers with the Most Lawsuits over the Past Decade (by Ryan Sit, Barry Paddock, Dareh Gregorian and John Marzulli, New York Daily News)
Arizona County has Spent more than $25 Million Defending Sheriff Joe Arpaio (by Noel Brinkerhoff, AllGov)