Chertoff Group and the Fear Industry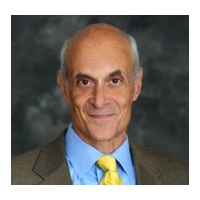 Michael Chertoff
Is the never-ending "War on Terror" being fought to keep Americans safe or to keep the profits of the Terror-Intelligence Complex high?
Since the attacks of September 11, 2001, the U.S. has seen a boom in private firms taking billions of taxpayer dollars to perform intelligence work previously done by the government. America's national security apparatus has been privatized on the fly, and today 70% of the intelligence budget is spent on private contractors, according to author Tim Shorrock. Private intelligence contractors, of which there are at least 1,900, have raked in profits of at least $6 billion a year.
Among the industry leaders are Booz Allen Hamilton, where NSA whistleblower Edward Snowden worked, which in its last fiscal year made $1.3 billion from intelligence work; Science Applications International Corporation, which according to CorpWatch is the NSA's largest contractor, last year reported net income of $525 million; and the Chertoff Group, a privately held consulting firm founded in 2009 that boasts a roster of former security officials, including former Secretary of Homeland Security Michael Chertoff and former NSA and CIA Director Michael Hayden.
Because it is privately held, financial data regarding the Chertoff Group is hard to come by, but its clients have won more than a few government contracts—often in large part because Chertoff and Hayden use their status as former security officials to advocate publicly for policies that help their clients while downplaying their enormous financial stake in the outcome. For example:
After a failed attempt to blow up an airliner on Christmas Day 2010 with a bomb hidden in underwear, Chertoff appeared on the major TV news shows and wrote an op-ed in The Washington Post advocating the use of full-body scanning systems at airports without disclosing that Rapiscan Systems—the leading maker of the machines—was a client of his firm. The Transportation Security Administration ordered 300 Rapiscan machines and Rapiscan made $118 million from the government between 2009 and 2010.
Kate Hanni, founder of FlyersRights.org, who opposes the use of body scanners, criticized Chertoff's role in pushing for them. "They're trying to scare the pants off the American people that we need these things," Hanni told The Huffington Post. "When Chertoff goes on TV, he is basically promoting his clients and exploiting that fear to make money. Fear is a commodity and they're selling it. The more they can sell it, the more we buy into it. When American people are afraid, they will accept anything."
Chertoff recently told CNBC that he wants "more investment in bio-security" because "I think we are beginning to lag a little behind in terms of being able to respond to biological threats." Chertoff neglected to mention that the Chertoff Group has invested in BioNeutral, a biotech startup based in New Jersey that is developing technology to combat dangerous microorganisms, although he did cryptically acknowledge that "we do represent companies that make sensors and technology of that sort."
A public advocate of biometric security, Chertoff also sits on the board of Clear, a startup that has assumed the assets of Verified Identity Pass, the biometric ID system that charges $179 to allow people to bypass long airport security lines.
Chertoff also once told CNBC that the country's most pressing need is cybersecurity, again without mentioning his firm's representation of cybersecurity clients like European defense giant BAE Systems, where the press release announcing his appointment to the board stated that Chertoff's role is to "help our government and private sector customers develop cyber security solutions."
-Matt Bewig
To Learn More:
Five Companies that Make Money Keeping Americans Terrified of Terror Attacks (by Alex Kane, Alternet)
Michael Hayden, Bob Schieffer and the media's reverence of national security officials (by Glenn Greenwald, The Guardian)
Pro-Radiation Lobby Wins Right to Scan all Air Travelers (by Noel Brinkerhoff, AllGov)
Chertoff Exploits Detroit Plane Bomb to Stir up Business for Client (by Noel Brinkerhoff, AllGov)