Ambassador to Belgium: Who Is Denise Bauer?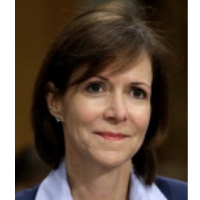 President Barack Obama has nominated another big dollar campaign donor and fundraiser to serve as an ambassador. Denise Campbell Bauer, a former television producer who raised more than $500,000 from others for Obama's 2012 campaign, will be the next U.S. ambassador to Belgium. If confirmed by the Senate, Bauer will succeed Howard W. Gutman, who is currently under investigation by the State Department for allegedly soliciting underage prostitutes.
Born circa 1963, Bauer earned a B.A. at Occidental College in 1985, arriving just after Barack Obama left there.
Beginning her career in television in Los Angeles, Bauer worked as a field producer and researcher for KCBS-TV News from 1985 to 1988, as a news producer for the North American bureau of Nine Network Australia from 1988 to 1990, and as a freelance film and video producer from 1990 to 1992.
Relocating to the Bay Area, Bauer worked as a public affairs officer for the American Red Cross Bay Area in San Francisco from 1993 to 1994.
A longtime Democrat, Bauer hosted multiple fundraisers and raised $4.3 million for the President's two election campaigns, served on the Obama for America National Finance Committee from 2007 to 2008 and from 2011 to 2012, and was Finance Chair for Women for Obama from 2011 to 2012. She was also on the Democratic National Committee from 2008 to 2012, serving as chair and co-chair of the Women's Leadership Forum and as co-chair of the National Issues Conference. She has also personally contributed nearly $20,000 to Democratic candidates and organizations, including $8,745 to the DNC, $9,310 to Barack Obama, $200 to Sen. Barbara Boxer (D-California) in 2010, and $750 to Sen. Tim Kaine (D-Virginia.).
Bauer has been active in, and served on the board of directors of, the Belvedere Community Foundation located in Belvedere, California, where she lives.
Denise Bauer is married to litigation attorney Steven M. Bauer, who is a partner in the firm of Latham and Watkins in San Francisco. They have two daughters, Katharine and Natalie.
-Matt Bewig
Biography (by Alia Papageorgiou, NewEurope)