Despite 50-Year-Old Supreme Court Ruling, Poor Defendants Still have Trouble Finding Lawyers
Tuesday, February 19, 2013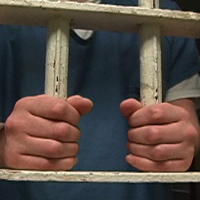 This year marks the 50th anniversary of the U.S. Supreme Court ruling (Gideon v. Wainwright) requiring the government to provide legal counsel to poor people. And it just so happens the high court will hear a case in 2013 on the very same subject, due to the fact that the Gideon ruling left it to the states to pay for the defense lawyers, but some states have not always provided sufficient funding to cover the costs.
The case, Boyer v. Louisiana, stems from a claim by Jonathan Edward Boyer that his constitutional right to a speedy trial was violated when the state of Louisiana refused to pay for his defense counsel for five years. Boyer has argued that witnesses died during the lengthy delay and he suffered a mental breakdown which rendered him unable to assist in his own defense.
Boyer was indicted for first-degree murder in 2002 in connection with the death of Bradlee Marsh, who gave Boyer and his brother a ride after picking them up along a highway in southwest Louisiana.
Prosecutors reduced Boyer's first-degree murder charge in 2007 to second-degree murder and armed robbery. He was convicted of both charges in 2009.
In a brief filed with the Supreme Court, the National Association of Criminal Defense Lawyers noted that in the year Boyer was indicted the public defender's office had a budget of $1.2 million and 8 attorneys among a staff of 17. The prosecutor's office, on the other hand, had a budget $3.7 million and a staff of 88 that included 17 lawyers.
Boyer's having to wait five years for legal help was described by some as "egregious," but not unusual. In fact, experts say it's common for indigent defendants in many parts of the country to wait weeks and months for a public defender to take their case.
-Noel Brinkerhoff, David Wallechinsky
To Learn More:
No Money, No Defense (by Katy Reckdahl, Crime Report)
Boyer v. Louisiana (Legal Information Institute)
System Overload: The Cost of Under-Resourcing Public Defense (Justice Policy Institute) (pdf)
Indigent Man Held in Prison 5 Years―Before Going to Trial―Because of Louisiana Budget Woes (by Noel Brinkerhoff, AllGov)