Indigent Man Held in Prison 5 Years―Before Going to Trial―Because of Louisiana Budget Woes
Wednesday, October 10, 2012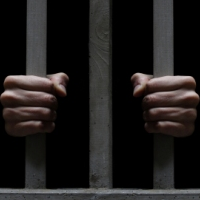 The U.S. Supreme Court will decide whether it was constitutional for Louisiana to take five years to try an indigent man for murder because it lacked the funds to pay for a court-appointed attorney.
Jonathan Edward Boyer was convicted of killing trucker Bradlee Marsh, after being offered a ride. Prosecutors initially charged Boyer with first-degree murder and he faced a possible death penalty. But after five years, charges were reduced to second-degree murder and armed robbery with intent to use a firearm.
Boyer, who was found guilty and is now serving life without the possibility of parole, challenged his conviction on grounds that the state violated his right to a speedy trial. He argued that witnesses had died during the lengthy delay and he suffered a mental breakdown which rendered him unable to assist in his own defense.
The Louisiana Court of Appeal's Third Circuit rejected Boyer's speedy trial arguments and affirmed the conviction. The appellate court ruled the state's funding crisis was a legitimate reason for causing the trial's delay.
Boyer then petitioned the Supreme Court, which has agreed to hear the case only as it relates to the speedy trial question.
–Noel Brinkerhoff
To Learn More:
Speedy Trial Issue to Be Decided by High Court (by Barbara Leonard, Courthouse News Service)
Boyer Found Guilty of Murder (by Brandon Richards, KPLC-TV)
State of Louisiana v. Jonathan Edward Boyer (Louisiana Third Circuit Court of Appeal) (pdf)