Experts Related to Drug Makers Promote Narcotics for Seniors in Pain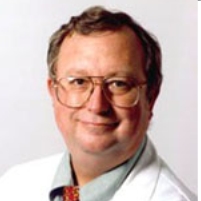 Dr. Bruce Ferrell
Seniors are increasingly being prescribed powerful narcotics for chronic pain following the recommendations of experts, many of whom had connections to the pharmaceutical industry.
An investigation by the Milwaukee Journal Sentinel and MedPage Today found a 32% increase in the dispensing of opioids, such as hydrocodone, to patients 60 years and older since 2007.
The increase was twice that of the growth of such drugs to people age 40 to 59.
Giving more opiate-based medicines to seniors was encouraged in new guidelines crafted in 2009 by
The American Geriatrics Society
and others that suggested doctors prescribe the meds instead of less powerful pills like ibuprofen and naproxen. The guide was funded by PriCara, which is now a division of Janssen Pharmaceuticals.
Among the 10 experts on the panel that authored the guidelines, "at least five had financial ties to opioid companies, as paid speakers, consultants or advisers at the time the guidelines were issued," according to the media investigation.
It also was found that the panel's chairman, Bruce Ferrell, a UCLA geriatrics specialist, was paid to speak for Endo Pharmaceuticals, an opioid company, a year after the panel finished its work.
-Noel Brinkerhoff
To Learn More: