Ambassador from Croatia: Who Is Josip Paro?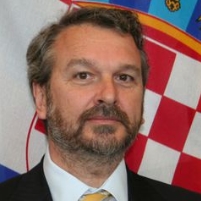 Josip Paro
Paro holds a bachelor's degree in philosophy and comparative literature from the University of Zagreb.
Paro was promoted in 1996 to head of the Department for Political Planning. From 1997 to 2002, he was assistant foreign minister in the Ministry of Foreign Affairs.
He speaks English and Spanish and has passive knowledge of French, Portuguese, Italian, Slovenian, and Russian.
-Noel Brinkerhoff