Petraeus and Obama Accused of Lying to Public about Afghanistan War Situation
Tuesday, February 07, 2012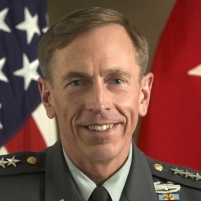 David Petraeus
After his second deployment to
Afghanistan
, U.S. Army Lieutenant Colonel Daniel Davis came to the conclusion that things were not going well for the U.S. and that the Obama administration had misled the public on the war's progress.
Instead of keeping his feelings to himself, he decided to write up two reports—one classified and one unclassified, which he published in
Armed Forces Journal
, the nation's oldest independent periodical on military affairs.
"How many more men must die in support of a mission that is not succeeding?," Davis wrote. "No one expects our leaders to always have a successful plan.…But we do expect and the men who do the living, fighting and dying deserve—to have our leaders tell us the truth about what's going on."
Davis, who has spent 27 years in the Army, wrote that after spending 12 months travelling more than 9,000 miles in Afghanistan, "What I saw bore no resemblance to rosy official statements by U.S. military leaders about conditions on the ground….I witnessed the absence of success on virtually every level….I saw little to no evidence the local governments were able to provide for the basic needs of the people. Some of the Afghan civilians I talked with said the people didn't want to be connected to a predatory or incapable local government. From time to time, I observed Afghan Security forces collude with the insurgency."
Davis has questioned the assessments of David Petraeus, who commanded the troops in Afghanistan before becoming the director of the
Central Intelligence Agency
. Last March Petraeus told the Senate that the Taliban's momentum had been stopped in much of Afghanistan, a statement that Davis and others say bears no resemblance to reality. In 2010 Petraeus tried to demonstrate military progress in Afghanistan by telling
The Wall Street Journal
that Taliban attacks involving roadside bombs had "flattened," when statistics showed that they had actually doubled in the previous year.
-David Wallechinsky, Noel Brinkerhoff
To Learn More:
Petraeus vs. The Numbers: Who to Believe about IED Attacks? (by Noel Brinkerhoff, AllGov)