Labor Official Resigns Following Corruption Investigation: Who is Raymond Jefferson?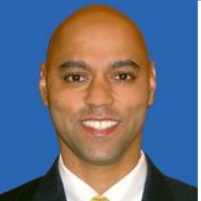 The department's inspector general reported that Jefferson engaged in "a pattern of conduct. . .which reflects a consistent disregard of federal procurement regulations, federal ethics rules and the proper stewardship of appropriated dollars."
The West Point graduate and former Army Ranger was accused of abusing his authority by "coercing" VETS employees into awarding contracts to consultant Stewart Liff, a former colleague of Jefferson's.
Liff, a human resources and management consultant, was paid as much as $275 an hour, and collected about $700,000 over a 16-month period for services that could have been secured at a much lower cost through open competition, according to the IG.
Born and raised in Guilderland, New York, Jefferson has considered Honolulu, Hawaii, his home since 1995. Jefferson graduated from the U.S. Military Academy at West Point in 1988 with a major in leadership. He served as an Army Officer with leadership positions in the Presidential Honor Guard, Army Rangers and Special Forces.
Jefferson is conversant in Mandarin, French and Arabic. A Democrat, Jefferson donated $2,500 to Democratic causes in 2004 and 2008, including $250 to Democratic National Committee in 2004 and $2,250 to Barack Obama in 2008.
-Matt Bewig and Noel Brinkerhoff