Hate Groups Top 1,000 for First Time
Saturday, February 26, 2011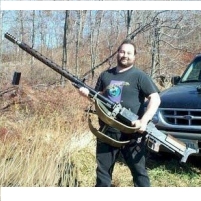 The American hate movement continues to grow in size, as the number of such groups topped 1,000 for the first time since the
Southern Poverty Law Center
(SPLC) began keeping track of the organizations in the 1980s.
Last year's growth marked the second year in a row that the total number went up. The advocacy group says the expansion of the radical right has been "driven by resentment over the changing racial demographics of the country, frustration over the government's handling of the economy, and the mainstreaming of conspiracy theories and other demonizing propaganda aimed at various minorities. For many on the radical right, anger is focusing on President Obama, who is seen as embodying everything that's wrong with the country."
The SPLC adds that the most dramatic growth came in the antigovernment "Patriot" movement, which gained more than 300 new groups, a jump of more than 60%.
-Noel Brinkerhoff