Chair of the U.S. Chemical Safety Board: Who is Rafael Moure-Eraso?
Thursday, November 25, 2010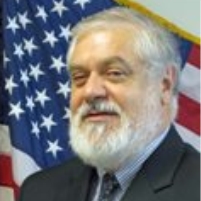 Rafael Moure-Eraso took his place as Chair of the
U.S. Chemical Safety Board
(CSB)
on June 23, 2010. The CSB is an independent agency dedicated to investigating industrial chemical accidents and making prevention recommendations to the industry and its regulators. Moure-Eraso's appointment was considered a counterbalance to the pro-industry members who were appointed by President George W. Bush.
From 1973 to 1988, Moure-Eraso worked as an industrial hygienist engineer with the U.S. union offices of the international
Oil Chemical and Atomic Workers
, and the
United Automobile Workers
. In 1985 he received his certification as an Industrial Hygienist for Comprehensive Practice. That same year, he gained his U.S. citizenship.
Between 1994 and 1995, Moure-Eraso served at the
U.S. Department of Labor
as special senior advisor on prevention of chemical exposures to the
Assistant Secretary for Occupational Safety and Health
. From 1996 to 1997 he worked at the Swedish National Institute of Working Life as a visiting scientist in the Division of Toxicology.
Biography
(University of Massachusetts Lowell)