Gay Candidates and Recent Veterans Scored Big on Election Night
Friday, November 05, 2010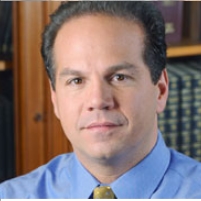 David Cicilline
In Ohio and North Carolina, Nickie Antonio and Marcus Brandon, respectively, became the first openly LGBT individuals to earn election to their state legislatures.
In winning a Superior Court judgeship in Alameda County, California, Victoria Kolakowski becomes the first openly transgender judge in America.
Veterans of recent wars also did well on November 2, as long as they were running as Republicans. At least eight GOP veteran candidates won House seats, along with Illinois Republican Mark Kirk, who served for four weeks in Afghanistan before winning the Senate seat formerly held by President Barack Obama. During the campaign, Kirk was forced to apologize for various false statements he made regarding his military service, including claiming he had served in both wars in Iraq (he was stationed in Maryland) and that he was the Navy's "Intelligence Officer of the Year" (he once accepted an award on behalf of his unit).
-Noel Brinkerhoff