Archivist of the United States: Who Is David Ferriero?
Saturday, October 30, 2010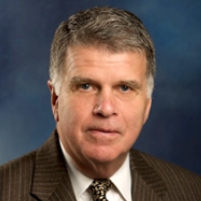 David S. Ferriero became the tenth Archivist of the United States in November 2009. The first librarian to hold that position, Ferriero heads up the
National Archives and Records Administration
, the federal agency that maintains and preserves nine billion pages of materials documenting the heritage of the United States. Ferriero was simultaneously appointed by President Obama to oversee the
National Declassification Center
, whose four-year mission is to review 400-million pages of top secret documents dating back to World War I.
Ferriero was raised in Beverly, Massachusetts, by his father Anthony, a Ford dealership salesman and mechanic, and his mother Marie, who cleaned floors at Beverly Hospital to help her son through college. He graduated from Beverly High School in 1963 and then earned Bachelor's and Master's degrees in English literature from Boston's
Northeastern University
. As part of his college's work-study program, he took a job operating a recreation program for the criminally insane at a Connecticut mental hospital.
Ferriero left school to join the
U.S. Navy
during the Vietnam War, serving as a corpsman specializing neuron psychiatry and spending a year providing psychiatric care on a hospital ship in Danang, Vietnam. He subsequently enrolled in Boston's
Simmons College of Library and Information Science
, earning another Master's degree.
Ferriero then took a job at Cambridge's
Massachusetts Institute of Technology humanities library
, where he stayed for 31 years. He first shelved books at the MIT library in 1965. Eventually he worked his way up to associate director for public services and acting co-director of libraries.
From October 1996 to 2004, Ferriero worked at
Duke University
in Durham, North Carolina, as its Rita DiGiallonardo Holloway University Librarian and Vice Provost for Library affairs. In that post, he oversaw Duke's
Center for Instructional Technology
and raised more than $50-million for library expansion.
In September 2004, Ferriero became the Andrew W. Mellon Director and Chief Executive of the Research Libraries at the
New York Public Library
. In this position, he oversaw a renovation that combined 87 branches and four research libraries into one system, making it one of the world's largest research libraries. Ferriero was responsible for its digital development, partnering with
Microsoft
and
Google
to supply data--including 750,000 digital images--to more than 25-million web subscribers at no cost.
Ferriero is married to Gail Zimmerman, Associate General Manager of
UNC-TV
in Durham, North Carolina.