Will Obama Release Secret Bush Torture Memos?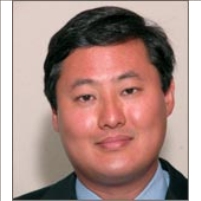 John Yoo, Torture Memo Specialist
The Office of Legal Counsel (OLC), the relatively unknown arm of the Justice Department (DOJ) with the vitally important job of defining the legal limits of executive power, released a number of previously classified legal opinions regarding the war in Iraq and counter-terrorism. However, the office continues to withhold many of its infamous "torture memos," which legally authorized the president to ignore the constitution in the name of national security, and justified the CIA's "enhanced interrogation" techniques. In response to DOJ spokesman Peter Carr's statement that "releasing the opinion would (have to) be consistent with executive branch confidentiality interests, including the need to protect both attorney-client confidences and classified information," Jameel Jaffer, director of the
ACLU's National Security Project
, responded, "There may be a need to redact a very limited amount of information for that reason. But most of it is being withheld not for legitimate security reasons, but to protect senior officials from embarrassment and criminal liability."
Jaffer is not the only voice calling for transparency, nor the most vociferous; Obama's designated new head of the OLC, Dawn Johnsen, has blogged on
Slate
, boldly saying, "We must resist Bush administration efforts to hide evidence of its wrongdoing through demands for retroactive immunity, assertions of state privilege, and implausible claims that openness will empower terrorists….
We must avoid any temptation simply to move on. We must instead be honest with ourselves and the world as we condemn our nation's past transgressions and reject Bush's corruption of our American ideals.
" Johnsen, a former ACLU lawyer who ran the OLC under President Clinton from 1997-1998, argues that a lack of action and willful ignorance of the current administration's transgressions, "will threaten the rule of law…for years and administrations to come."