The Rich Get Richer…and So Does Congress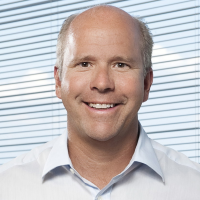 Rep. John Delaney
Congress has 94 new members, and based on their reported earnings, the freshman class should fit right in with the other wealthy senators and representatives.
After reviewing financial disclosure forms filed by the 94, the Center for Responsive Politics determined that the median estimated net worth of the freshmen is more than $1 million.
At $1,066,515 the net worth is nearly $1 million more than the typical American household, whose median net worth is $66,740. The richest of the incoming members of Congress is Rep. John Delaney (D-Maryland), whose net worth is estimated at $139 million. Delaney is the founder and executive chairman of CapitalSource, which is now a bank specializing in commercial lending.
The wealth of new members places them in good company with the returning senators and representatives, whose median estimated net worth is about $966,000. There is little difference between Democrats and Republicans.
"While America continues to claw its way back to economic stability, voters have nevertheless chosen to elect new members of Congress who have already made it big," Sheila Krumholz, executive director of the center, said in a prepared statement. "Apparently, on the whole, we don't want people who look like us, financially speaking. What's harder to measure is whether these new legislators appreciate the financial pain people face and can effectively represent them despite the fact that they themselves are well off."
-Noel Brinkerhoff
To Learn More:
Millionaire Freshmen Make Congress Even Wealthier (OpenSecrets.org)
U.S. Government Redistributes Wealth…to the Rich (by Matt Bewig, AllGov)
Wealth Gap between Congress and Other Americans Widens to 9 to 1 (by Noel Brinkerhoff and David Wallechinsky, AllGov)
Members of Congress Increased Personal Wealth 25% in Two Years (by Noel Brinkerhoff, AllGov)