Members of Congress Increased Personal Wealth 25% in Two Years
Thursday, November 03, 2011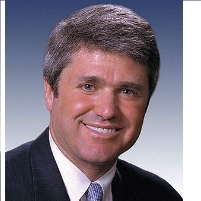 Rep. Michael McCaul
The rich in Congress have continued to get richer, according to a new analysis of lawmakers' net worth by Roll Call.
Three years ago, the collective net worth all representatives and senators was $1.65 billion. By 2010, this amount had increased to more than $2 billion, representing nearly a 25% bump.
Roll Call also determined that almost 90% of the increase was enjoyed by the richest 50 members of Congress, who account for 80% of the total net worth even though there are 535 voting members of Congress.
Within the Senate, Democrats (the majority party) possess about 80% of the wealth. Meanwhile, House Republicans, who control the chamber, command 78% of the riches.
The numbers are skewed by the wealth of one Congressman, Michael McCaul (R-Texas), who is worth at least $294 million. Still, the median net worth for members of Congress, $513,000, is four times that of the median American household.
The wealth totals are, if anything, on the low side because they "vastly underestimate the actual net worth of Members of Congress because they are based on an accounting system that does not include homes and other non-income-generating property, which is likely to tally hundreds of millions of uncounted dollars," according to the political magazine.
-Noel Brinkerhoff
Richest Members of Congress Got Richer During Recession (by Noel Brinkerhoff, AllGov)