The Charity that Passes on only 3% of its Budget to Help the Children it Claims to Help
Sunday, November 22, 2015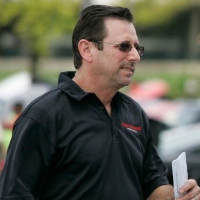 Mark Breiner (photo: Duane Burleson, AP)
A pitch from Kids Wish Network can sound heartrending. A potential donor is given the opportunity to fulfill dying children's wishes "while they are still healthy enough to enjoy them."
But most often, donors are fulfilling the wishes of the charity's founder and the professional soliciting firms that make the calls.
According to an investigation by the Tampa Bay Times and the Center for Investigative Reporting, Kids Wish has given out less than 3% of its donations to sick children. The rest has gone to fundraising and salaries to its founder and former president, Mark Breiner. The Times found he or his companies have received $4.8 million over the past 10 years from the charity. More than $110 million has gone to professional solicitors. During the same period, the charity gave only $3.3 million to children.
Kids Wish has come under enough scrutiny that it has hired a crisis management specialist. Melissa Schwartz worked for the federal government after the 2010 BP oil spill in the Gulf of Mexico. She said Kids Wish "hires solicitors so its staff can focus on working with children, not on raising donations," the Times reported. She refused more comment, saying the charity is "focused on the future."
The future does appear to be bright for Kids Wish and other such organizations and their solicitors. Experts say that fundraising should consume no more than 35% of a charity's income. The Times looked at 50 charities that raised a combined $1.3 billion and paid about $1 billion of that—77%—in fundraising expenses. Some of these charities are merely fronts for fundraising operations.
Not only do such organizations enrich their founders and for-profit solicitors with money that donors think is going to the needy, they end up hurting legitimate charities. The Make-A-Wish Foundation, the charity after which Breiner's outfit is patterned, often deals with complaints by those solicited for donations by less-reputable organizations. "While some of the donations go elsewhere, all the bad public relations that comes with telemarketing seems to come to us," Make-A-Wish spokesman Paul Allvin told the Times.
-Steve Straehley
To Learn More:
America's 50 Worst Charities Rake in Nearly $1 Billion for Corporate Fundraisers (by Kris Hundley and Kendall Taggart, Tampa Bay Times)
The Seedy, Profitable World of Scam Charities (by David A. Graham, The Atlantic)
Millions Donated to Cancer Charities Paid for Online Dating, Caribbean Cruises, Hooters Meals and Victoria's Secret Shopping (by Noel Brinkerhoff, AllGov)
Five California Charities Make Worst Top 50 List (by Noel Brinkerhoff and Ken Broder, AllGov California)
Half of Charitable Donations Solicited by Commercial Fundraisers Goes to Overhead (by Ken Broder, AllGov)