So Far in the 2016 Presidential Campaign, Half of Donation Dollars have come from just 400 Families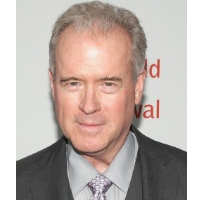 Robert Mercer (photo: Andrew Toth, Getty Images)
Nearly $400 million has poured into campaign accounts for the 2016 presidential election, with about half of this total contributed by fewer than 400 families.
The New York Times called this "concentration of political donors" "unprecedented in the modern era."
Most of the $388 million in contributions has been funneled into super PACs, some of which have collected tens of millions of dollars from a small number of donors in just a matter of days. Republicans have been especially good at hauling in huge sums from rich contributors through super PACs.
"Just 130 or so families and their businesses provided more than half the money raised through June by Republican candidates and their super PACs," the Times' Nicholas Confessore, Sarah Cohen and Karen Yourish reported.
Senator Ted Cruz of Texas has so far raised the most cash from the fewest donors: $37 million to several super PACs, and nearly all of it from only three families. Governor Scott Walker of Wisconsin has collected $13.5 million of the $20 million raised by his super PAC from just four donors. Florida U.S. Senator Marco Rubio's super PAC, Conservative Solutions PAC, has hauled in $16 million, $12.5 million of which came from just four donors.
Democrats have raised most of their money directly to their campaigns. One notable exception is Priorities USA, the Democratic super PAC backing Hillary Rodham Clinton. It has raised $15 million, most of it from nine donors giving $1 million each, according to the Times.
The biggest single donor is Robert Mercer, CEO of Renaissance Technologies, a hedge-fund management company. Mercer has given $11.3 million, 98% of it to Cruz. Louisiana Governor Bobby Jindal got about 2% of Mercer's donations and businesswoman Carly Fiorina got less than 1%.
The largest donor who gave to only one candidate is Toby Neugebauer, co-founder of a private equity firm and son of U.S. Representative Randy Neugebauer (R-Texas). The younger Neugebauer gave $10 million to Cruz.
Former Florida Gov. Jeb Bush leads all the candidates in money raised, with more than $103 million, according to The Wall Street Journal.
-Noel Brinkerhoff, Steve Straehley
To Learn More:
Small Pool of Rich Donors Dominates Election Giving (by Nicholas Confessore, Sarah Cohen and Karen Yourish, New York Times)
A Few New Faces — But Not Many — Among Megadonors To Presidential Super PACs (by Bob Biersack, Viveca Novak and Will Tucker, OpenSecrets.org)
Billionaires Put Their Stamp on 2016 Presidential Campaigns (by Rebecca Ballhaus, Beth Reinhard and Christopher S. Stewart, Wall Street Journal)
Super PAC Doppelgangers Eclipse Candidates In Campaign Money Chase (by Michael Beckel, Dave Levinthal, Carrie Levine and Ben Wieder, Center for Public Integrity)
New Non-Profit Tied to Jeb Bush Campaign Opens Floodgates to More Dark Money (by Noel Brinkerhoff and Steve Straehley, AllGov)
Jeb Bush Asks Donors to Limit Contributions to $1 Million Each…For Now (by Noel Brinkerhoff and Danny Biederman, AllGov)