Richest Members of Congress Got Richer During Recession
Monday, September 13, 2010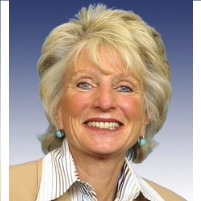 Rep. Jane Harman
The Great Recession really was a great time for many members of Congress. While millions of Americans lost jobs and homes and struggled to pay bills, the 50 richest lawmakers managed during 2009 to pad their wealth with another $85 million collectively, bringing their combined worth to nearly $1.4 billion, according to The Hill.
The increase in wealth was less a product of accumulating assets and more about cutting liabilities. Total assets for the 50 wealthiest lawmakers last year dropped nearly $36 million, compared to 2008, but their liabilities fell even more, by $120 million.
Topping the list of the richest for the second year in a row was Senator John Kerry (D-Massachusetts), with a net worth of $188.6 million. Kerry saw his wealth increase by $20 million from 2008 to 2009.
Second on the list was Representative Darrell Issa (R-California), with a net worth of $160.1 million, even though he lost $4 million in 2009. In third place is Rep. Jane Harman (D-California), whose net worth grew by more than $40 million last year to $152.3 million. Harman's husband, Sidney Harman purchased Newsweek magazine less than six weeks ago.
-Noel Brinkerhoff