Military Leaders Complain that Weapons Systems Programs are too often Changed after the fact by the "Acquisitions Community"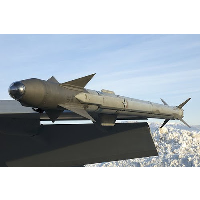 AIM-9X Block II Sidewinder (photo: avsfan)
The leaders of the various branches of the U.S. military have complained that when weapons are finally produced, they have different capabilities and costs than specified upon the beginning of the programs. A Government Accountability Office (GAO) report found that the chiefs' complaint is valid—to a point.
The GAO found that the changes aren't coming as a result of a change in requirements for the system however, but in adjustments that have to be made on the original proposals.
According to the report, "the root of the problem lies not with growth of key operational requirements but further beneath the surface—when these requirements are broken down into lower-level requirements and specifications. The growth that occurs is primarily a result of developing a full understanding of design late in the acquisition process and continuing to refine that design, even after production has begun. This growth is further complicated by the fact that initial estimates are shaped by pressures to be overly optimistic and to minimize the difficulty and resources needed to deliver the capability."
The report listed examples of systems for which the development costs wildly exceeded the original estimates. Raytheon's AIM-9X Block II Sidewinder air-to-air missile, an update of the mainstay of the Air Force and Navy for a half century, came in at 114% over estimate. The MQ-9 Reaper drone, made by General Atomics, was 104% over its estimate.
The GAO urged that there be more reviews before a contract is let, allowing officials the chance to see whether the proposed design makes sense from a cost and requirement standpoint.
Two formal recommendations made in the report are:
--Assess whether sufficient systems engineering expertise is available during the requirements development process; and
--Develop a better way to make sure sufficient systems engineering is conducted and opportunities exist to better define requirements and assess resource trade-offs before a program starts.
-Steve Straehley
To Learn More:
Military Service Chiefs' Concerns Reflect Need to Better Define Requirements Before Programs Start (Government Accountability Office) (pdf)