Landmark Case: Goldman Sachs to Reduce Mortgages for Mass. Homeowners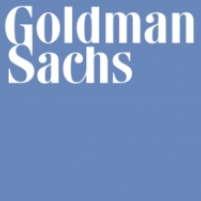 "Who's next?" was the question being asked by Wall Street executives and consumer advocates alike following the landmark decision by Goldman Sachs & Company to pay up to $60 million for brokering risky home loans during the subprime mortgage craze. What made the Goldman Sachs decision significant was not so much the settlement itself, but the firm's place in the mortgage crisis. Observers said the case broke new ground because prosecutors reached past the originators of subprime loans and zeroed in on the underwriters who packaged loans to investors and used the proceeds to fund even more mortgage deals.
In reaching the out-of-court settlement with the Massachusetts attorney general, Goldman Sachs admitted no fault, but has nonetheless opened the way for what could be many more settlements by banks and brokerage firms that were accused of feeding the frenzy earlier this decade of giving out home loans to Americans who could not afford them.
Most of the money Goldman Sachs has agreed to pay will help 714 homeowners in Massachusetts reduce the outstanding balances of their subprime mortgages so they can either sell their homes or refinance. Ten million dollars of the settlement will be paid to the state of Massachusetts.
-Noel Brinkerhoff