Justice Dept. Zeroes in on Sub-Prime Auto Loans
Wednesday, August 06, 2014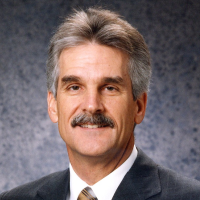 Daniel E. Berce, longtime CEO of General Motors Financial
The sub-prime loan is again the concern of federal prosecutors, only this time it's not home mortgages but auto loans under investigation.
The U.S. Department of Justice is reportedly investigating subprime auto lending by a division of General Motors, as well as its selling of the loans to investors.
A New York Times investigation revealed that GM Financial had given some sub-prime car loans to individuals who lacked sufficient income or employment to be reliable candidates for borrowing. In some instances, loan officers apparently doctored applications, claiming borrowers had more money than they actually had, or were employed when they weren't.
GM's practices may not be the only ones coming under scrutiny. The U.S. attorney for the Southern District of New York, Preet Bharara, "also is looking at other companies," according to The Times. In the GM case, Bharara is seeking information on sub-prime loans made since 2007, including underwriting criteria and how they were being represented to those buying the securities.
"Our understanding is that the request is focused on the subprime finance space in general," GM Financial Executive Vice President Susan Sheffield told The Times in an email. The company indicated it was cooperating with prosecutors' requests for documents.
The investigation into GM includes its efforts to package the loans as securities and sell them on Wall Street—a risky strategy that helped cause the financial crisis six years ago when it was done with home mortgages. Bharara is trying to discover if GM Financial adequately advised investors of the credit status of the borrowers whose loans were being sold.
If charges are brought against GM or another company, they're likely to be under the Financial Institutions Reform, Recovery, and Enforcement Act, which prosecutors have used since the 1980s savings and loan scandals to probe allegations of selling unstable mortgage-backed securities.
Rating company Standard & Poors has warned investors that they could face higher losses from sub-prime paper because of longer contracts and larger balances for auto loans.
-Noel Brinkerhoff, Steve Straehley
To Learn More:
Focusing on G.M. Unit, U.S. Starts Civil Inquiry of Subprime Car Lending (by Michael Corkery and Jessica Silver-Greenberg, New York Times)
In a Subprime Bubble for Used Cars, Borrowers Pay Sky-High Rates (by Jessica Silver-Greenberg and Michael Corkery, New York Times)
The Next Investment Bubble…Used-Car Loans (by David Wallechinsky and Noel Brinkerhoff, AllGov)