Illinois Worst State in Nation for Reclaiming Overpayments of Unemployment Benefits
Tuesday, October 11, 2016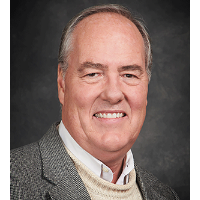 Jeffrey Mays
By John O'Connor, AP Political Writer
SPRINGFIELD, Ill. (AP) — Illinois is billions in debt, has billions in overdue bills and can't seem to remove itself from a budget morass, yet it's the nation's worst in reclaiming hundreds of millions of dollars in overpaid unemployment benefits, an Associated Press analysis of federal labor data found.
The abysmal performance — claiming only about $264 million of the $714 million in overpayments from 2012 to 2016 — is one reason the U.S. Labor Department said that it would step in to help Illinois meet standards for management, record-keeping and timeliness, according to an Aug. 31 letter obtained by the AP under the Illinois Freedom of Information Act.
Illinois' 37 percent recovery rate is the worst among all U.S. states and territories, which average 66 percent, the AP found.
That unclaimed $452 million can't be used to alleviate social services that have suffered because of the state's 21-month budget crisis, because it's earmarked for current legitimate jobless claims or be held in savings to dole out for unemployment in the future.
The Illinois Department of Employment Security handles about 600,000 unemployment claims a year and collects $2.3 billion annually in unemployment insurance taxes from employers. But the review shows IDES didn't reclaim more than 60 percent of what it had improperly paid to ineligible claimants who either cashed unemployment checks intentionally, through oversight or because they misunderstood the rules after they started working again.
IDES blames that on two main factors that director Jeffrey Mays told the AP have been reversed. First, the agency relied on months-old employment reports to determine who had been hired and no longer eligible for unemployment benefits. Second, it didn't enforce a federal requirement that those filing for unemployment register with the state and show their job-search progress.
Those two seemingly simple steps are among those in a multifaceted approach IDES is taking to modernize the unemployment insurance program, May said, as well as address timeliness of payments, how it validates data and other concerns raised by the Labor Department's Employment and Training Administration.
With marching orders from Republican Gov. Bruce Rauner, Mays' agency has begun requiring employers of 25 or more to report payroll with their monthly unemployment insurance tax payments so state officials can identify names of new hires and cross-check them with unemployment benefit lists. Since late July, those seeking unemployment benefits must register with the state's online job-referral site and as of Oct. 1, they must participate in job-search assistance, such as skills training or resume-building.
"The goal is to bring people back to work quicker and you can't do that if they're not registered with you and you surely can't do that if they're resistant to coming in and working with the systems you've got," Mays said.
It's not all Illinois' fault: Federal money helps fund state unemployment bureau, and the check from a belt-tightening Washington fell dramatically during the administration of Democratic Gov. Pat Quinn — from nearly $200 million in 2012 to $150 million this year — so Mays said his predecessor was struggling to maintain the program due to staff and operational cuts.
Only California has misspent more than Illinois, but it has collected half of that $723 million total and has about triple the amount of unemployment workers as Illinois' 364,000, according to the Labor Department. For comparison, New York has 461,000 unemployed people, misallocated $441 million during the four-year period, but has a 75 percent recovery rate, according to the AP review.
The Labor Department, which first targeted Florida and Pennsylvania last year, considers the federal notice "a technical assistance effort and not a public shaming," said spokesman Scott Allen, who declined other comment. Designated states get a visit from Labor Department experts, who assist in making improvements so they can meet department standards for six consecutive months, one requirement to be removed from federal "high-priority" status.
Nevada, with an overpayment recovery rate is 68 percent, was singled out with Illinois this year. Jeffrey Frischman, deputy administrator for the employment security division of the Nevada Department of Employment, Training and Rehabilitation, says that's because there's wage-reporting confusion among workers in the tip-driven casino industry.
Illinois' agency is revising dozens of often contradictory letters that explain eligibility to claimants and is advising employers of non-compliance. And it also has partnered with the state's Revenue Department so that businesses will next year be able to pay all their taxes, including unemployment insurance, on one website.
Kim Clarke Maisch, state director of the National Federation of Independent Businesses and a member of the Illinois Department of Employment's Security Advisory Board, noted improvements in the program began under Quinn and are continuing with Rauner.
While the federal notice indicates "we're behind other states," Maisch said, "As I've seen over the last four years or so, the agency is more and more focused on attacking the fraud in the system on both sides."
AP researcher Jennifer Farrar in New York contributed to this report.
To Learn More:
State Auditor Says Unemployment Agency Ignored Feds and Blew $516 Million (by Ken Broder, AllGov California)