Franchises Most Likely to Fail: Golf Etc. and All Tune and Lube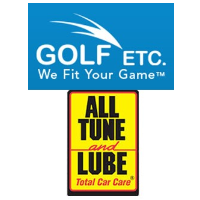 Small businesses are often held up as shining examples of American entrepreneurship, proof that with hard work anyone can share in the American dream. But what's often left out is that those dreams are financed by the U.S. taxpayer, who's often left holding the bag when the business goes bust.
The Small Business Administration (SBA) offers loan guarantees to those who purchase franchised business. Some of these businesses have the reputation of making millionaires of their owners, but others have an alarming failure rate, leaving taxpayers on the hook for some or all of the franchisee's loss.
A report (pdf) from Service Employees International Union (SEIU) shows that 19.3% of all franchises purchased with SBA loans from 2006 to 2010 have failed. That failure rate has increased over time; loans originating from 1991 to 1995 failed 12.7% of the time.
SEIU also reports that "for every 10 franchise units opened in the last three years, almost nine have closed."
Two franchises with the highest failure rates are Golf Etc., at 49.6%, and All Tune and Lube at 41.6%. Purchasers of those two franchises were almost even money to go down the tubes, losing their families' savings and costing the taxpayers thousands of dollars.
These loans are made under the SBA's 7(a) program, which caters to those without access to conventional financing. Private lenders make the loans and the SBA guarantees 85% of the loan amounts. But many budding businessmen also put their savings and even homes at risk. Those assets can be liquidated, leaving the franchisee with nothing.
Even franchisees of a company as huge as McDonald's are not immune from problems. A separate survey conducted by SEIU found that "the burger giant's owner-operators have both the most pessimistic business outlook and the worst assessment of their relationship with the franchisor in the survey's 11-year history."
-Steve Straehley
To Learn More:
Risky Business (Service Employees International Union) (pdf)
Domino's Wins Harassment Lawsuit by Claiming It's Not an Employer (by Ken Broder, AllGov California)
Labor Board Rules McDonald's May Be Joint Employer of Its Franchise Operations and Liable for Labor Violations (by Noel Brinkerhoff, AllGov)