Federal Judge Rules U.S. must Return $90 Million to Georgia despite "Ineptitude" of State Officials
Monday, February 16, 2015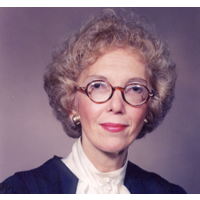 Judge Gladys Kessler (photo: Beverly Rezneck)
A federal judge has ruled that Georgia should receive a refund of $90 million of Medicaid funds it mistakenly returned to the federal government even though the state made its claim for the money after the two-year window to do so had expired.
Georgia sent $45 million to Washington in 2005 and again in 2006, partly because of problems with a new claims-processing system, according to Iulia Filip of Courthouse News Service. It claimed the refund in a 2008 quarterly report, but the federal government rejected the claim, citing the statute of limitations. Georgia appealed to a Medicaid administrative board and when that failed, in 2013 to the courts.
"Georgia's ineptitude in making errors and delay in discovering them is confounding, but does not justify permitting the federal government to keep the $90 million in credits to the detriment of Georgia's 1.89 million Medicaid recipients," U.S. District Judge Gladys Kessler wrote (pdf) in her opinion.
Kessler explained that Georgia's poor shouldn't suffer because of a mistake of state employees. "The population of the state of Georgia is roughly 9.8 million, and approximately 1.89 million of those people were enrolled in Medicaid in 2013. Put in perspective, close to 20 percent of Georgia's population is enrolled in Medicaid. These are the people who will be hurt the most by Georgia's administrative errors and the subsequent crediting of $90 million of Georgia's Medicaid credits to CMS [Centers for Medicare & Medicaid Services]. It is Georgia's poor, elderly, disabled and pregnant populations that will suffer the most should these administrative errors stand uncorrected."
Of course the administrative errors have been fixed, but Georgia's poor are still being hurt by their elected officials: The state has yet to accept the Medicaid expansion offered under the Affordable Care Act, leaving thousands of Georgians without healthcare.
-Steve Straehley
To Learn More:
U.S. Must Face Georgia's Claim for $90M Refund (by Iulia Filip, Courthouse News Service)
Georgia Department Of Community Health v. United States Department Of Health & Human Services, et al. (pdf)