Could Puerto Rico Go the Way of Greece?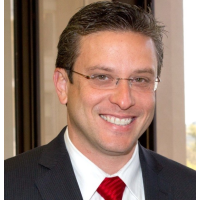 Puerto Rico Governor Alejandro García Padilla (photo: Wikipedia)
Puerto Rico is struggling under $72 billion in debt and its governor has called for help from Washington before a default leads to chaos in the bond market. In short, Puerto Rico could become to the U.S. what Greece has been to the European Union.
To put this in perspective, Puerto Rico's debt is half that of California's with less than a tenth of the population, according to Tracy Wilkinson of the Los Angeles Times. Each Puerto Rican has a $20,000 debt hanging over his or her head, more debt per capita than any state in the United States. "Debt equals 70% of the commonwealth's economic output," Wilkinson wrote.
The Obama administration, however, has turned a deaf ear to the commonwealth's problems. "There's no one in the administration or in D.C. that's contemplating a federal bailout of Puerto Rico," White House spokesman Josh Earnest said Monday at his daily news conference.
The island's problems have been a long time coming, with a withdrawal of manufacturing and closure of military bases causing some of the economic problems in the commonwealth. "You have not much economy, not much growth, and no discernible way to pay" the debt, Corey Boles, a senior analyst for the Eurasia Group who specializes in Puerto Rico, told the Los Angeles Times. "It's been a classic case of financial mismanagement … of spending more than they had."
Puerto Rico's governor, Alejandro García Padilla, has called on lenders to allow the commonwealth to defer or stretch out debt payments.
He warned that if Wall Street doesn't cooperate, it won't just mean trouble for Puerto Rico. "If they don't come to the table, it will be bad for them," Padilla told The New York Times. "What will happen is that our economy will get into a worse situation and we'll have less money to pay them. They will be shooting themselves in the foot."
Puerto Rico's commonwealth status prevents it defaulting on its debt, but it can upset the markets when it fails to make payments on what was perceived to be safe, high-performing municipal bonds, according to Michael Corkery and Mary Williams Walsh at The New York Times.
-Noel Brinkerhoff, Steve Straehley
To Learn More:
Puerto Rico's Governor Says Island's Debts Are 'Not Payable' (by Michael Corkery and Mary Williams Walsh, New York Times)
Puerto Rico Staggers Under $72 Billion in Debt; Governor Asks for Help (by Tracy Wilkinson, Los Angeles Times)
White House Rejects Federal Bailout or Control Board as Options for Puerto Rico Fiscal Recovery (Puerto Rico Report)
Puerto Rico Creditors Said Drawing Battle Lines as Default Looms (by Laura J. Keller and Michelle Kaske, Bloomberg)