Congress Votes Unanimously to Eliminate Annual Report about Reports
Saturday, November 15, 2014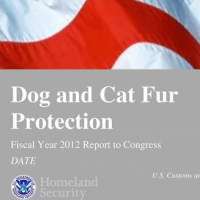 In a small, but what supporters call an important step, Congress has approved legislation to end the publishing of useless government reports, including the granddaddy of them all: a report on reports.
For the past five years, the Corporation for National and Community Service has been putting out a report on reports produced by federal agencies.
Seeing this effort and others like it as a waste of taxpayer money, House members unanimously adopted HR 4194, which calls for eliminating the report on reports as well as the Dog and Cat Fur Protection report and 46 other reports. The Senate approved a similar bill in September.
But the 48 represent just 1% of the 4,291 official reports produced at Congress' behest.
The cost savings from the move is estimated to be about $1 million a year. The bill now goes to President Barack Obama for his signature.
House Majority Leader Kevin McCarthy (R-California) has told colleagues that he wants to add "sunsets" to new requests for reports so they end after their usefulness is over.
-Noel Brinkerhoff
To Learn More:
Congress Votes to Kill Some Government Reports (by David A. Fahrenthold, Washington Post)
H.R. 4194: Government Reports Elimination Act of 2014 (Govtrack.us)
Govt Report Elimination List (by Mark Warner, Scribd)
Obama Administration Identifies 376 Useless Reports Worth Eliminating (by Matt Bewig, AllGov)